CINCINNATI, OHIO - 9th April 2021 - Academy Rental Group are known for their aesthetic tent rentals in Cincinnati. Planning for a wedding could be overwhelming as there are zillions of things to take care of. And one of the most important things is the venue itself. With most couples preferring outdoor weddings, tent rentals in Cincinnati have become extremely popular because of the visual appeal. Tent rentals aren't cheap and that is why most families do not opt unless budget isn't their problem. However, here at Academy Rentals, customers can be assured that tent rentals are not just affordable but unbelievably beautiful. The team here works alongside their clients to help them identify the right tents and other rental items such as a table, table linen, chairs, stage, dance floor, wedding rental supplies, and other party rental items.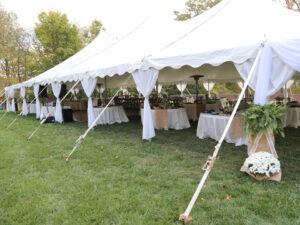 Academy Rental Group Tent Rentals in Cincinnati
"Rented a 50 capacity pole tent package for a backyard wedding shower. It was wonderful. Delivered and set up as promised. Had price shopped and Academy Rental Group was competitively priced. Ian was very helpful and very easy to work with. I would definitely use them again!" says Kimberly Paolo. Customers who decide to do business with Academy Rental will also experience exceptional boutique customer service with great attention to detail and a plethora of s offerings. The team also assists their customers with the entire event planning irrespective of the size of the guest list.
The company also specializes in handling corporate events whether it is a small team gathering or a larger gathering. Tent rentals in Cincinnati have never been this easy, affordable and fabulous. From simple arrangements such as a stage and a mic to complex arrangements such as high-top tables for bars and open houses, the warehouse carries the largest inventory to support all kinds of corporate events. The items are clean, hygienically maintained, and sanitized after every use owing to the ongoing pandemic. The professionally trained staff follow all the protocols and ensure that the event is a successful one.
Apart from wedding reception tents, Academy Rental Group is also famous for its community event tent rentals in Cincinnati. With over 25 years of experience in the industry, the company had built a great reputation for catering to all types of events; and for carrying the widest variety of inventory to accommodate thousands of people at the event. The rentals are not just limited to regular occasions. They also cater to special meetings and conventions with the most suitable catalog of furniture and accessories, and not to forget the decor theme. Plan an event without going through all the stress by choosing the best in the industry who can handle everything from setup to tear down with great ease and professionalism.
About Academy Rental Group
Academy Rental Group is Cincinnati's tent rental, wedding rental, event rental, and party rental specialist. The company caters to the event rental needs of weddings, receptions, church and community events, corporate and private events, school and college events, graduation parties, and more.
Contact
Academy Rental Group
Address: 116 Marion Rd. Cincinnati, OH 45215
Phone: 513-772-1929
Email: Info@academyrents.com
Website: https://academyrentalsinc.com/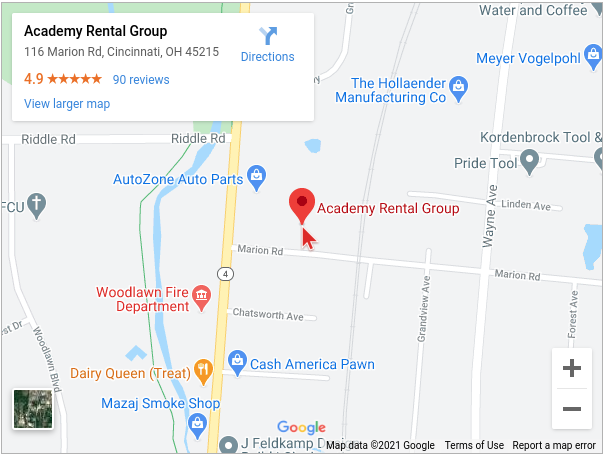 Publicist: news.38digitalmarket.com